HOW TO USE HAIR MOUSSE LIKE A PRO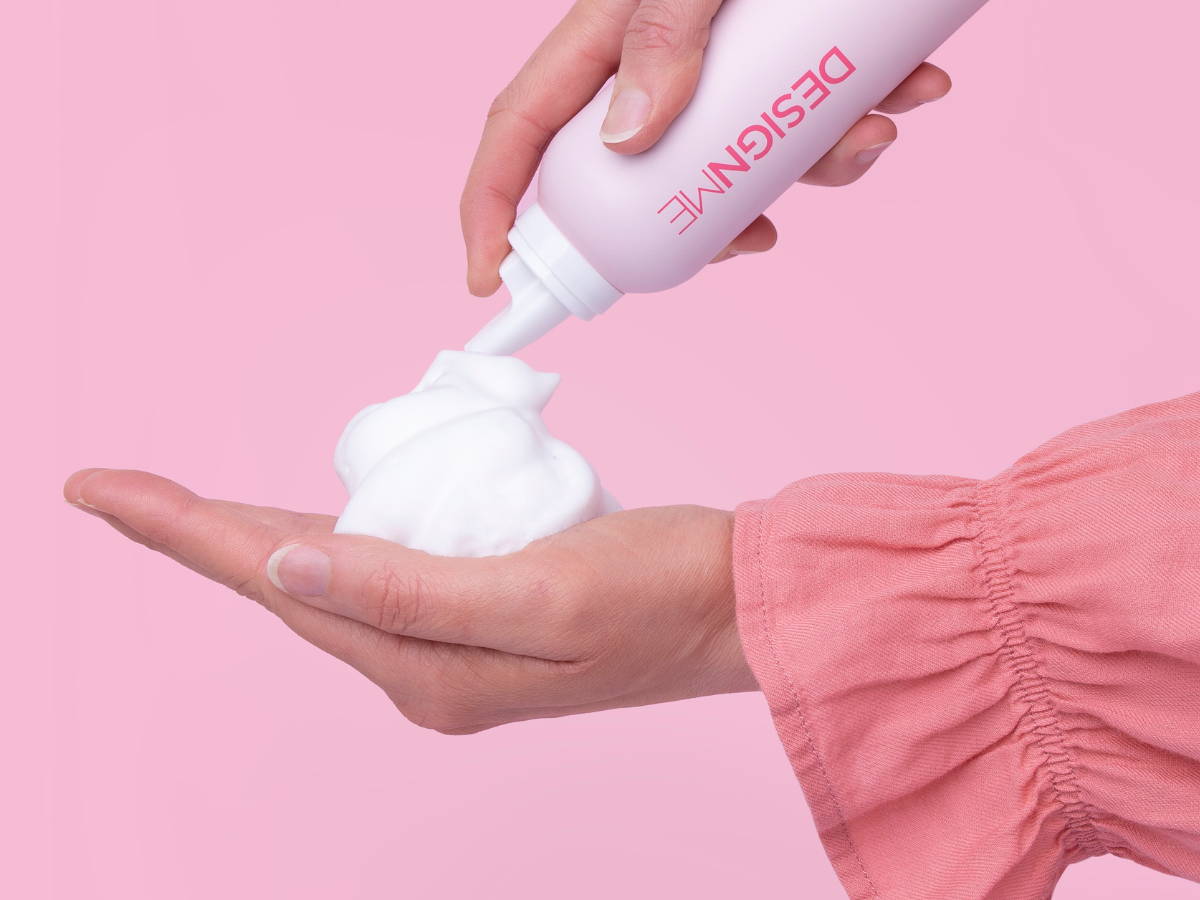 Since the 80's, hair mousses have come SUCH a long way from their sticky or drying formulas and have now become one of the can't-live-without hair styling & care products. This is because hair products like volumizing mousse are so versatile and can be used by all hair types and textures, from straight, wavy to curly & coily.
Hair mousse is a hairstyling product that is used to add volume, texture, and hold to hair. It usually comes in a featherweight, foamy texture which is applied to wet and damp hair. A volumizing mousse is the most popular hair mousse which is designed to give hair volume but does so much more than that. A hair mousse for straight hair helps to create body & fullness from roots-to-ends, with a flexible & non-crunchy hold. The added hold allows you to extend the life of a hairstyle for days, without worrying about product build-up. On wavy, curly, and coily hair, a volumizing mousse not only gives the curls a lift at the crown, but also adds definition and hold within the curls.
A hair mousse helps to create body & fullness from roots-to-ends, with a non-crunchy hold.
THE BENEFITS OF USING HAIR MOUSSE
There are several benefits of using a hair mousse such as:
A mousse such as the PUFF.ME volumizing mousse features a flexible hold, which means that it'll provide enough hold to keep hair in place, without feeling sticky or crunchy.

Hair mousse gives hair some natural longevity, so you can extend the life of your blow-dry or curl.

It's an excellent deterrent against frizz, making it perfect for those humid summer days. A lightweight hair mousse for straight hair also helps lock out frizz without weighing hair down.

If you're using heat styling tools, mousse doubles as heat protection to prevent any potential damage.

It also contains UV filters, making it a great way to keep your hair protected during the summer months.

Mousse is an awesome ally for curly locks. It's one of the many products and solutions to enhance curls. It is lightweight and won't give hair a sticky feeling or create a crunch in your curl. If your spirals have lost some of that bounce, and you're keen to get your curls back, mousse can be your beacon of definition!

The foamy texture of the mousse is perfect for giving hair a thicker and fuller appearance from roots to ends.
Certain mousse formulas also contain ingredients that help condition and add shine to the hair, making it more than just a styling product. PUFF.ME volumizing mousse contains Panthenol, also known as provitamin B-5, which helps moisturize hair and soothe strands. It also contains antioxidants such as vitamin E which give the hair radiance and boost elasticity.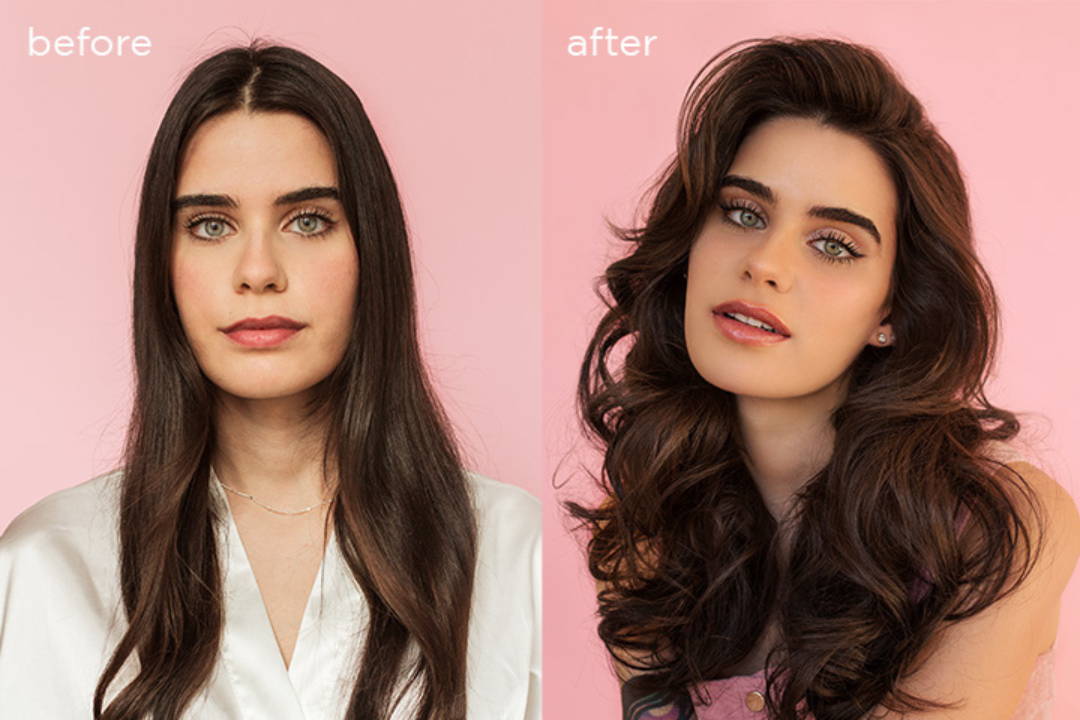 HOW DO YOU USE VOLUMIZING MOUSSE?
So, now that you're on the volumizing mousse bandwagon, you're ready to learn how to use it. Well, just follow these easy and stylist-approved steps!
1. Apply 1-2 palmfuls of mousse into hair.
Shake up your can and apply 1-2 palmfuls of the whipped, pillowy mousse to your hair, from roots to ends. You can use a comb or brush to distribute the product evenly.
Mousse can be applied to either damp or dry hair, but most who are new to using the product will find it easier to get an even, thorough application when using it on damp, freshly cleaned hair. Using it on damp, freshly cleaned hair will also make sure that the hair is free of product build-up that may already be weighing it down.
2. Dry your hair.
Volumizing mousse contains heat protectant, so go ahead and blow-dry or diffuse, totally guilt-free!
When blow-drying, we recommend that you focus on lifting at the roots to really accentuate that volume. In addition, using a round brush and concentrator nozzle on your hair dryer will give the blow-dry big, full movement that is so coveted from a salon blowout.
3. Complete the look.
If you're going for a more natural look, you can certainly end your hair routine here, and we guarantee that you'll still have all the gorgeous volume & benefits that mousse offers.
However, if you're in the mood to create a more elaborate blow-out or salon-style, you can continue by adding a curling iron to create waves or full, glamorous curls. Alternatively, you can set with rollers to create a big, 90's inspired blowout, full of movement.
A volumizing mousse is a great hairstyling product for anyone looking to add volume, body, and thickness to their hair. It is easy to use and provides a medium hold that keeps hair in place all day long. By following the tips above, you can achieve a full, voluminous look that will turn heads wherever you go.
MORE HAIR TIPS TO DISCOVER